The following programs are simple ways for you to support Saint Andrew Romanian Orthodox Church every time you shop, at no cost to you. You have just to register in the program and a percentage of money you spent when shopping will be transfer to the church.
Please contact us if you have any question: contact@sfantulandrei.org
Thank you!
Amazon Smile
1. To register for Amazon Smile you have to open smile.amazon.com in your browser using the following link: https://smile.amazon.com/ch/26-4570443
After registering, Amazon Smile header should look like:

2. Every time when shopping on Amazon please navigate to smile.amazon.com instead of amazon.com. Product prices are identical but Saint Andrew Church will receive 0.5% of you spending only if buying using smile.amazon.com.
Giant Food Rewards
Starting October through March, Saint Andrew Romanian Orthodox Church will have the opportunity to earn cash through Giant A+ School Rewards Program.
You can use any of the following options to register your card:
1. Fill up the following online form: Giant Rewards A+ Form.
2. Send an email at donatii@sfantulandrei.org containing your name and your Giant Membership card number and we'll register the card for you.
3. Go to www.giantfood.com/aplus and click "Register my card" in Customer section. Saint Andrew Church ID# is: 09190
4. Dial 1-877-275-2758 to register your card over the phone.
After you register your card, each shopping trip at Giant using your GIANT Card earns CASH for our Church! Each month, the amount of CASH awarded will be updated on the Giant website. You can track the amount of points you earn for our church by checking your grocery receipt and online when you create an account at giantfood.com. Our church will receive a check at the end of the program.
Attending to this simple process makes a HUGE difference to our Church. We need your support. Please be sure to register your card to benefit Saint Andrew Romanian Orthodox Church using ID# 09190
Also, don't forget to encourage your friends and relatives to do the same!

E-Scrip
Saint Andrew Romanian Church Group ID is 500022954.
Ways to help the church using e-Scrip program: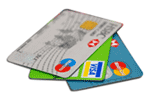 1. By registering your Safeway Membership Card. Register your grocery shopper cards and/or debit & credit cards. When you use registered cards and shop at participating merchants, a portion of your purchases are automatically donated to our group! Click Here
You can register your Safeway card:
1. By submitting the following online form: Online Safeway Form
2. By sending your Name/Safeway Crd#/Email/Zip Code/Phone to donatii@sfantulandrei.org
3. By bring the next form to the church: Printing Form.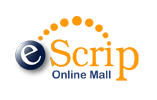 2. By buying Gift Cards at eScrip Online Mall
You'll find hundreds of your favorite name brand stores, and our group earns while you do your online shopping! Click Here



3. By registering your debit or credit card to eScrip Dining
Contribute up to 5% of your entire bill to our group when dining at any of the thousands of participating restaurants across the country. Click Here